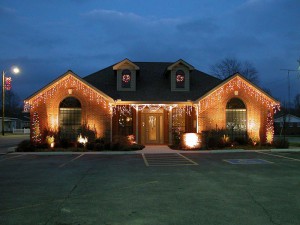 Big Sandy is a small, quiet community located in northwest Tennessee's Benton County located on beautiful Kentucky Lake sixteen miles from Paris, TN and less than one-hundred miles from Nashville, TN.
Big Sandy is the home of the annual Water Fowl Festival where thousands of people come each year to win a chance at our duck blind drawing.
Big Sandy City Hall – Dedicated May 24, 2002 in recognition of Big Sandy's 100th Birthday.  The front of the building faces the gazebo and caboose with plenty of room for parking.
Read More